"Science is the belief in the ignorance of the experts" – Richard Feynman

Climate Experts Expected To Continue Lying Right Up To January 20, 2017
Posted on December 26, 2016 by tonyheller
The fake news Huffington Post says sea level at New York will rise six feet this century and they will have more heat waves.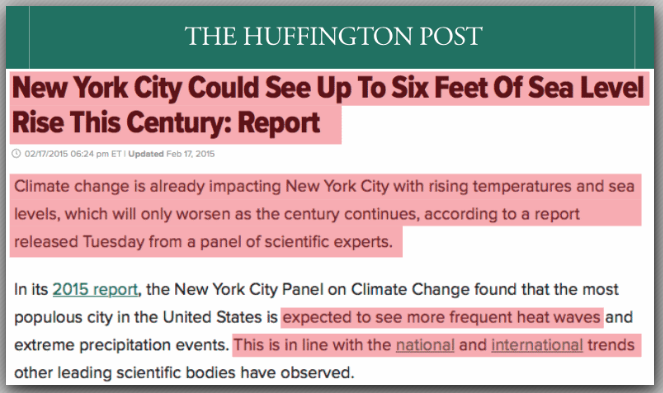 New York City Could See Up To Six Feet Of Sea Level Rise This Century: Report | The Huffington Post
Apparently this panel of scientific experts didn't look at any actual data. Over the past six years, sea level at both New York and Boston has fallen about two inches.
https://tidesandcurrents.noaa.gov/sltrends/sltrends_us.htm
There has been no increase in the number of hot days in New York, which peaked in 1955.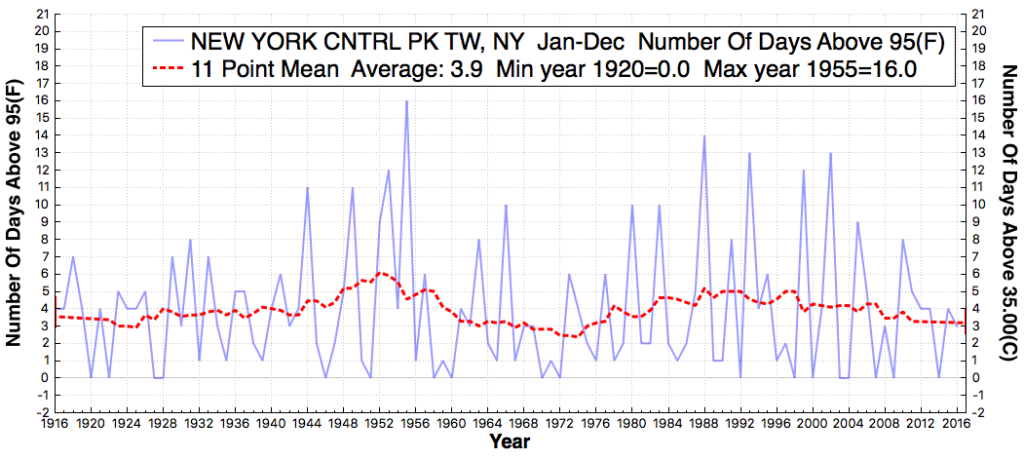 Away from the urban heat island effect of Manhattan, New York State has seen a sharp decline in the number of hot days.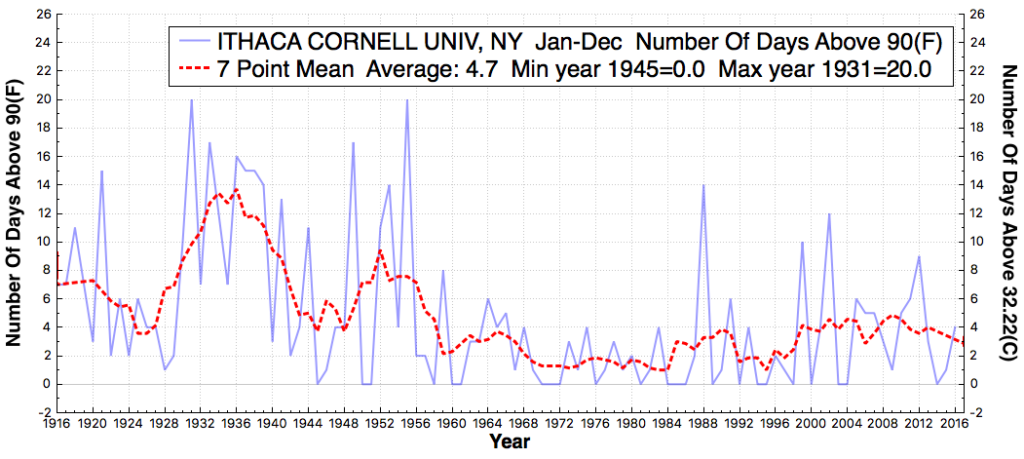 Nationally, the percent of hot days has also plummeted.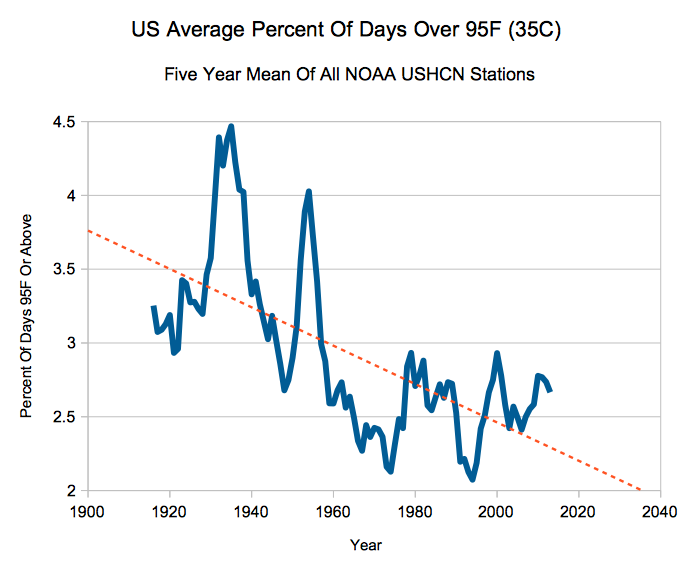 Everything they said was fake news, but to be fair to this team of climate experts morons, NASA's top climate expert believes Lower Manhattan is already underwater.